Details

Published on Friday, 29 June 2012 12:23
Written by HTL Newsroom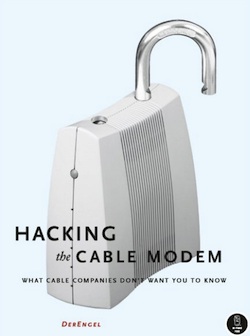 An Oregon man by the name of Ryan Harris (28)was sentenced by a federal judge in Boston Wednesday, to three years in prison along with $200,000 in fines and restitution for helping people steal Internet access. In 2006 Harris was known as a hacker going by the name "DerEngel" ("The Angel") wrote a book for respected tech publishers No Starch Press on Hacking the Cable Modem . Acting out in what was deemed to a be a personal vendetta of frustration, Harris and others were determined to develop hacking tools with names including Sigma, Blackkcat, and DreamOS which allowed users to gain free internet access and thwart the capping limits enabling higher speed service from local Internet providers.Harris would also clone modem addressees or identification codes, and was convicted of the scheme in March
According to the prosecuting indictment, Harris live in California and Hong Kong and was also the founder and president of TCNiSO Inc a San Diego bases business that primary purpose was to sell cable modem hacking software and hardware related products. When Harris established his company he mentioned to the feds that it was for diagnostic and research purposes, yet was also concerned about the privacy of his own software. No surprise that an FBI agent would eventually call the TCNiSo net corporation one day an order a hacked modem.
During the course of TCNiSO's operation they sold about 15,000 products to its customers and Charter is the only ISP interested in calculating it's losses, and came up with a $300,000 estimate.
In this case, the federal judge took several months to think it over before he ruled, and a reporter from the Boston Globe reported what Judge Mark Wolf told Harris, "I think you committed a very serious crime"
Harris's lawyer, federal public defender Charles P. McGinty, countered that while his client was misguided, he was primarily motivated by anger that corporations could control the speed and quality of consumers' Internet access.
"He acted on a grievance, as a lot of young people do," McGinty said.
Source: Boston Globe
Supplement Source and Image credit: ArsTechnica